Time Out has moved to The Prairie Library (link in sidebar). Time Out will lie mostly dormant until I concoct another use for it. All posts pre 6/10 are also available at my new blog.
Wednesday, April 20, 2011
Leviathan
by Scott Westerfeld is my first steampunk read. Read my full review
here
!
Posted by

Chelle
on 4/20/2011
1 comments


Friday, April 8, 2011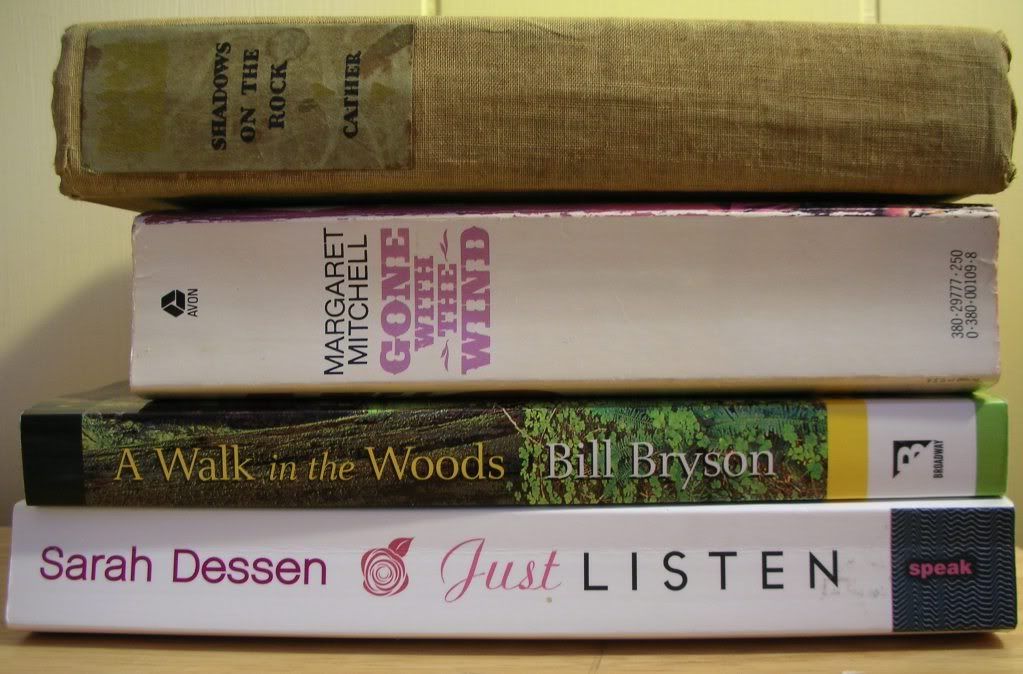 Make a poem out of book titles for a chance to win two books of poetry!
The sign up post is
HERE
. Check out the book poems others are creating! It's a fun and fast activity in honor of National Poetry Month! Must be 13 or older and have a U.S. mailing address to be eligible to win.
Posted by

Chelle
on 4/08/2011
0 comments